Let's be honest: no one wants to touch a pin pad anymore, and your employees don't want long lines (neither do your customers). Touch-free guest experiences aren't just a nice-to-have any more—now a business's success can hinge on that one little tweak. With so many options to choose from, and new tech coming out every day, we're going to break down some of our favorites and why you need them.
But first, kiosks.
Oh, the power of a great kiosk. This can potentially solve so many of your problems that you'll be hard-pressed to remember a time when you didn't have them. Whether it's in a food court, restaurant, or giant venue, kiosks can reduce lines and improve your employee experience. Guests simply walk up, pick exactly what they want, and send their order directly to your back-of-house staff. This means fewer (if any) customer complaints and a very happy employee who suddenly has more time to dedicate to other things.
Self-service kiosks can seriously help you make up for that labor shortage by taking the most time-consuming tasks off of your staff's hands. No matter what customer-facing industry you're in, you could probably use a kiosk.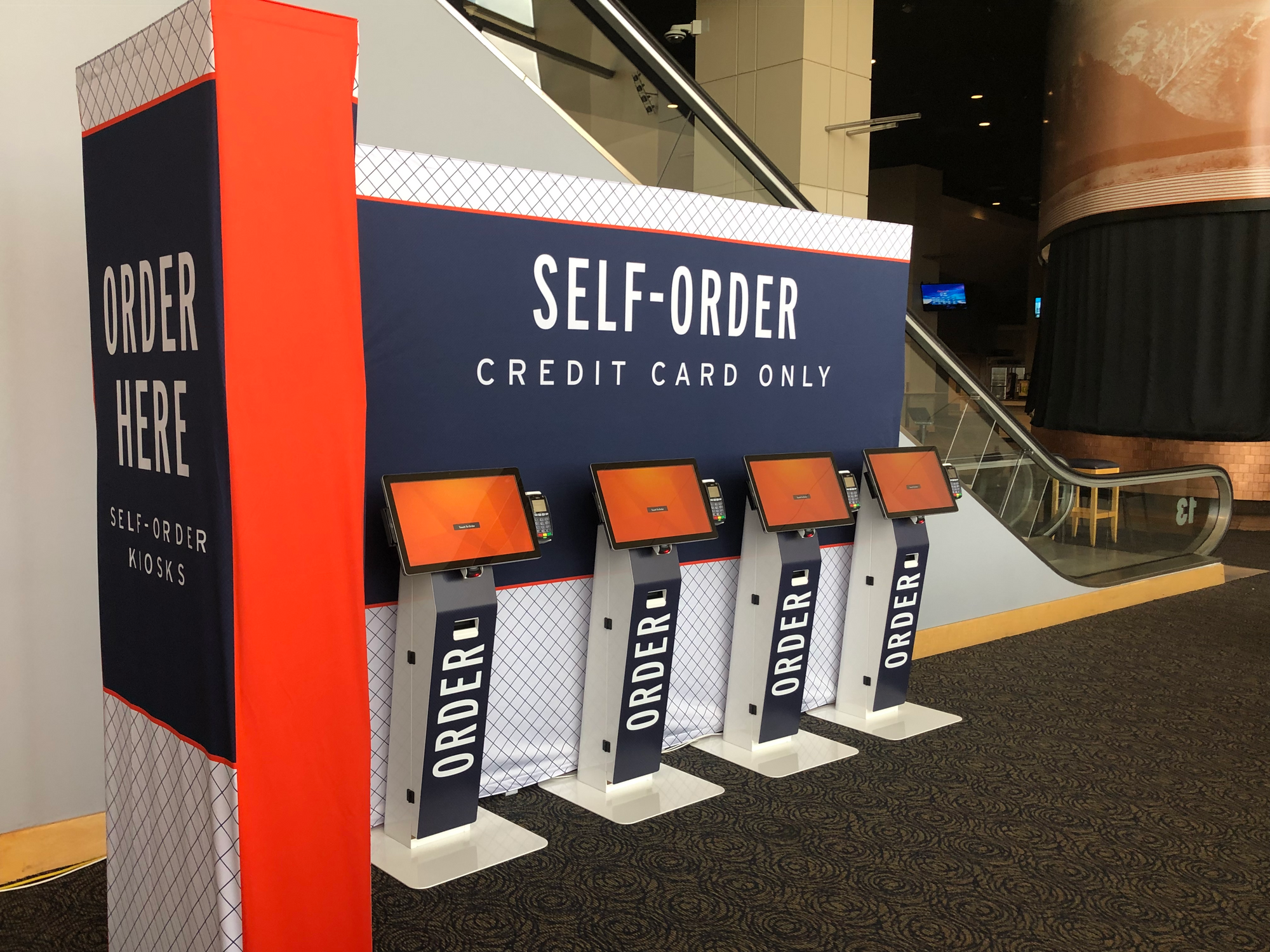 Contactless payments: the game-changer you didn't know you needed.
Contactless payments allow your guests to go contactless with NFC-based mobile wallets (think, Apple Pay and Google Pay), or RFID ticket credentials. At checkout, your guest need only hold their phone in front of the reader, and voila! Payment complete. It really is that simple. Instead of exchanging cash or having to touch the same pin pad that hundreds of people have touched before them, the payment experience is seamless and clean.
This adds another layer of protection for both your employees and other guests from the dreaded covid monster. Just giving guests the option to check out with their mobile devices can seriously boost their satisfaction. No more shuffling through oversized bags for tiny wallets, or scrambling for exact change. The payment is taken care of with one little tap of their phones.
One QR code, so many possibilities.
Did you know that when QR codes were first introduced, no one really saw the point of them? In 2020, that all changed when restaurants and venues everywhere suddenly adopted that funny-looking little square into their daily operations.
QR code ordering puts the power into your guests' hands by giving them access to menus, online shops, and more directly from their phones. You can make a whole virtual kiosk where your guests can scan, order, and pay in one fell swoop. As we mentioned earlier, this is just one of those things that can drastically improve your employee retention rates and result in more overall revenue.
Mobile ordering + you = $$$$
Our client, TD Garden saw an increase in check averages when fans started using the TD Garden Hub App supported by Venuetize, a SpotOn integration, to access features such as mobile ticketing, ordering, and using the mobile wallet for cashless transactions for concessions and retail. Why, you ask? Mobile orders provide a frictionless pick-up and delivery experience through your own app. This is especially useful in larger venues like stadiums or theme parks where people are bustling about or chasing a flyball or a kid.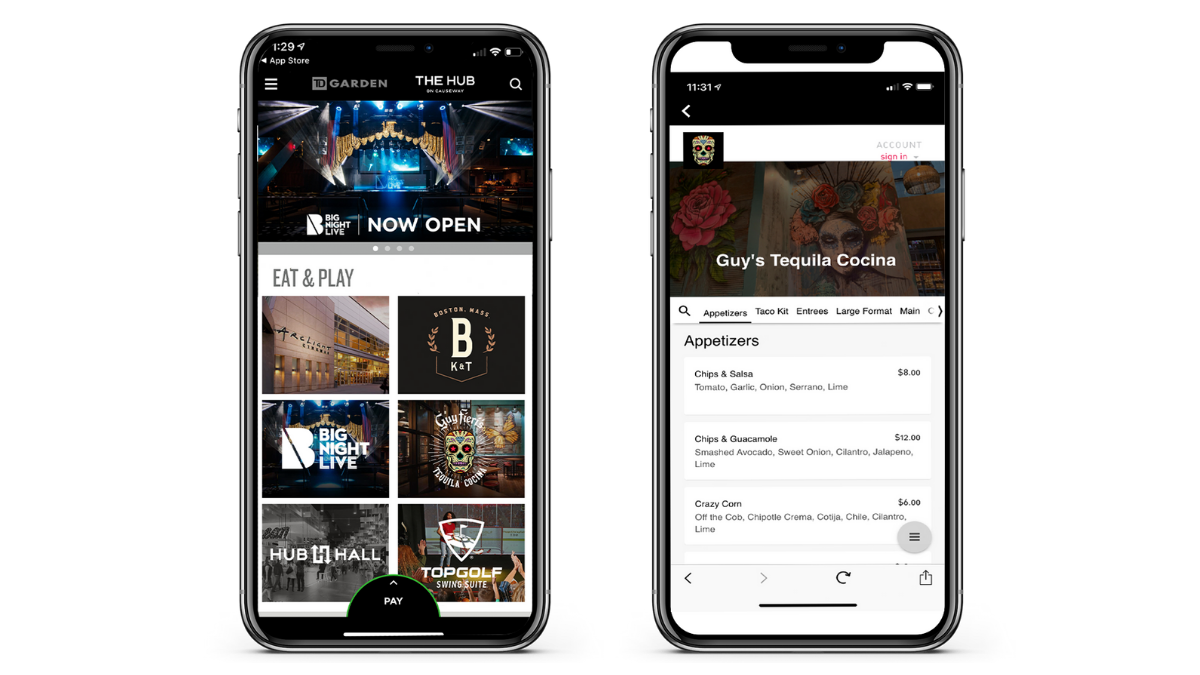 Your guest simply downloads the app, navigates to the ordering section, and then their order can be available for pick-up. No waiting in long lines, no missing out on a ride or a home run because their order was wrong or the person in front of them was paying for a drink in quarters. It's already there when they walk up or it can be delivered to them.
We're always SpotOn.
Whether you need a simple payment solution or all the bells and whistles, we help you build the perfect solution to future-proof your business. Want to learn more? Contact us to speak with one of our enterprise POS experts.